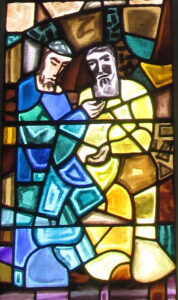 Heading east from Cork, I decided to skip St. Colman's Cathedral in Cobh (of the Roman Catholic diocese of Cloyne ) and head straight to St. Colman's Cathedral in Cloyne (formerly of the Anglican Diocese of Cloyne, now one of three Cathedrals in the United Dioceses of Cork, Cloyne and Ross), which is about 600 years older. (Was that just a bit confusing? I guess St. Colman was a pretty important figure in these parts. The image on the left, from a memorial window in the choir of the cathedral, shows St. Colman as an old man talking with his friend, St. Fin Barre – he of the cathedral I recently posted about. The window is the work of Patrick Pye, a British-born artist who was well known throughout Ireland for his work there – particularly his religious work. The window was installed in the 1960s.)
The consolidation of 19 separate dioceses in the Dublin Province of  the Church of Ireland to 5 united dioceses is reflective of the significant decline in membership during the 20th century. The cathedral at Cloyne makes this issue very clear. A cathedral typically serves as the central church of a diocese. But at St. Colman's Cathedral, the membership has become so small that all worship services are held in the relatively small choir area of the cathedral. The nave sits empty, except for a damaged pre-Norman font off in the corner and some old pews. Perhaps this large, open space serves as a Gathering Space or is used by the community for certain events.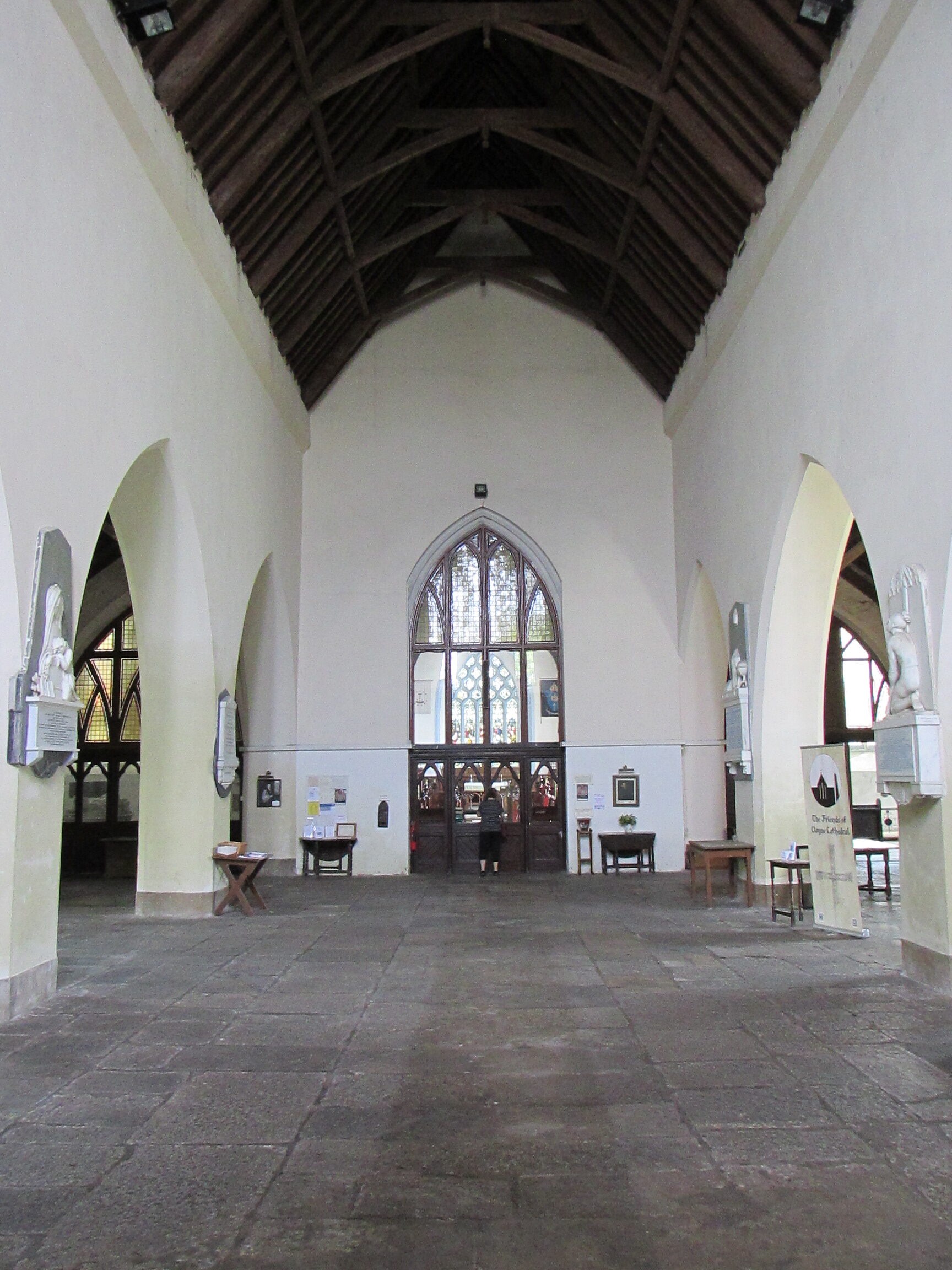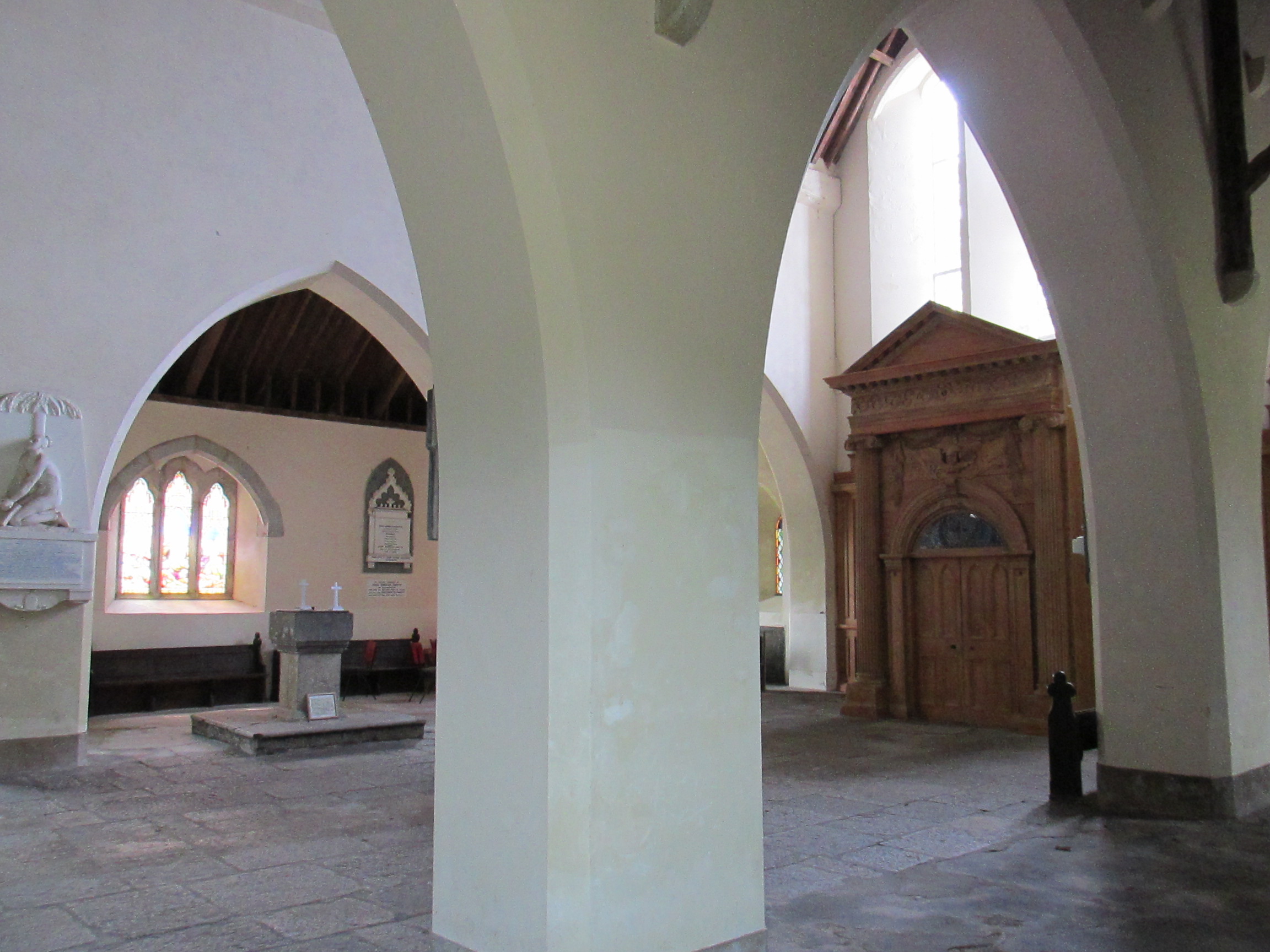 The carved Italian oak pews in the choir remain in the typical arrangement for a choir – facing each other – for an antiphonal style of worship.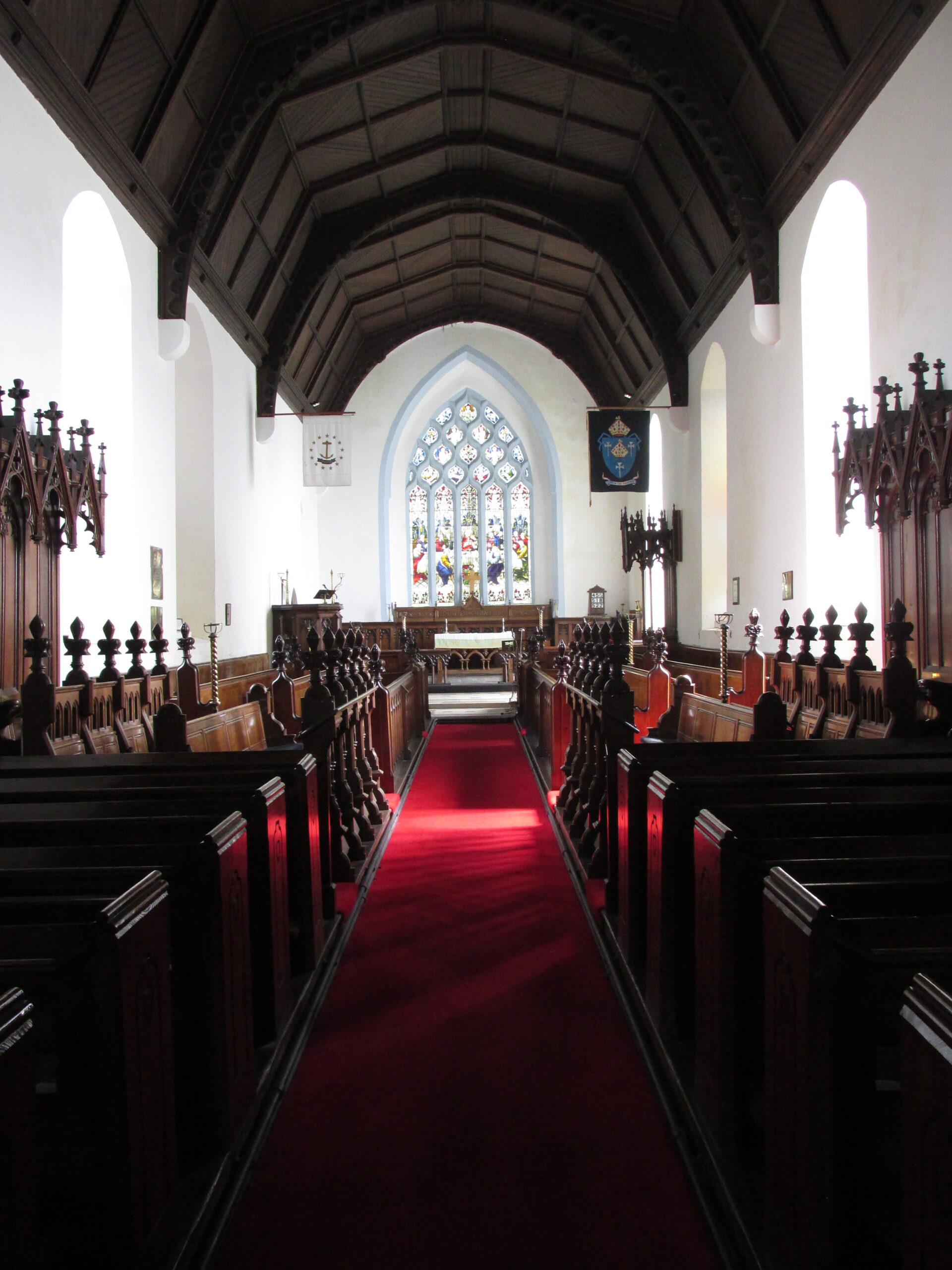 The original cathedral was built circa 1250 AD on the foundations of an earlier building. It has undergone many changes through the centuries. Up until the year 1706, there were battlements on the walls of the nave which were then thought to be too heavy and were taken down, thus depriving the building of its original noble appearance. This also explains its rather odd roofline. (Notice the significant sagging of the nave roof.)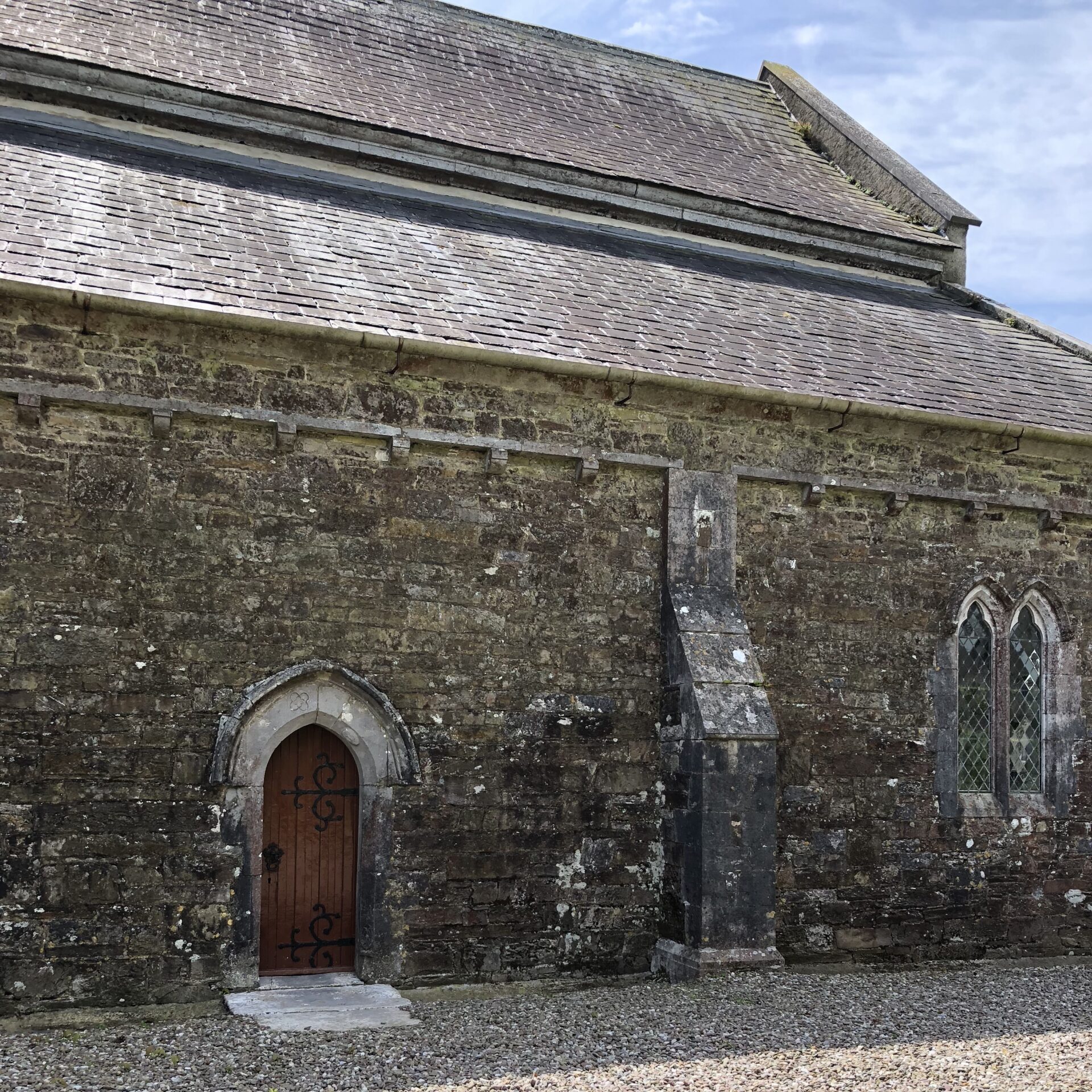 A round tower, probably built in the 9th century, still stands across the street, though its original conical roof was replaced by battlements after it was struck by lightning in 1749. As is usual with such towers – which were used as belfries, strong houses, lookouts and places of refuge – the entry door is quite high above the ground. On warning of a raid by the lookout, the treasures of sacred writings, silver and vestments would be taken into the tower, the high door barred and the treasures defended. It is one of only two that survive in County Cork. The walls at the base are 3 ft. 6 ins. thick and it was originally 92 feet in height (with the original roof).