Even though many 14th- and 15th-century pilgrims sailed from Dingle to Spain's Santiago de Compastela to visit the bones of St. James, there don't seem to be many notable churches in town. St. James' Church, off Main Street, is notable for its folk concerts a few nights a week but not for its architecture. The real visual gem in the town of Dingle is to be found in the Chapel in St. Joseph's Convent. This is also the home of Díseart Institute of Irish Spirituality and Culture, founded in 1996.
The Chapel of the Sacred Heart is a neo-gothic gem, in which architect J.J. McCarthy (1817–82), son of a Kerry family that settled in Dublin, drew on the nineteenth-century revival of medieval architectural styles and infused them with Irish overtones. The chapel was refurbished in the 1920s under the direction of Mother Ita Macken, and completed with the installation of Harry Clarke's windows, which Mother Ita commissioned at a cost of £1,000 in 1922. These six beautifully crafted windows illustrate the life of Christ from his birth to his resurrection.
Harry Clarke is considered by many to be the best stained glass artist Ireland has ever produced. His use of deep rich colors, his delicate depiction of beautiful elongated figures with their finely carved features and deep expressive eyes, is indeed magical to behold. Rather than include all the windows here, I have included just two of the windows, along with closeups of the details that I found most intriguing. The windows are "Let the children come to me" and the Sermon on the Mount.  I hope you enjoy them as much as I did.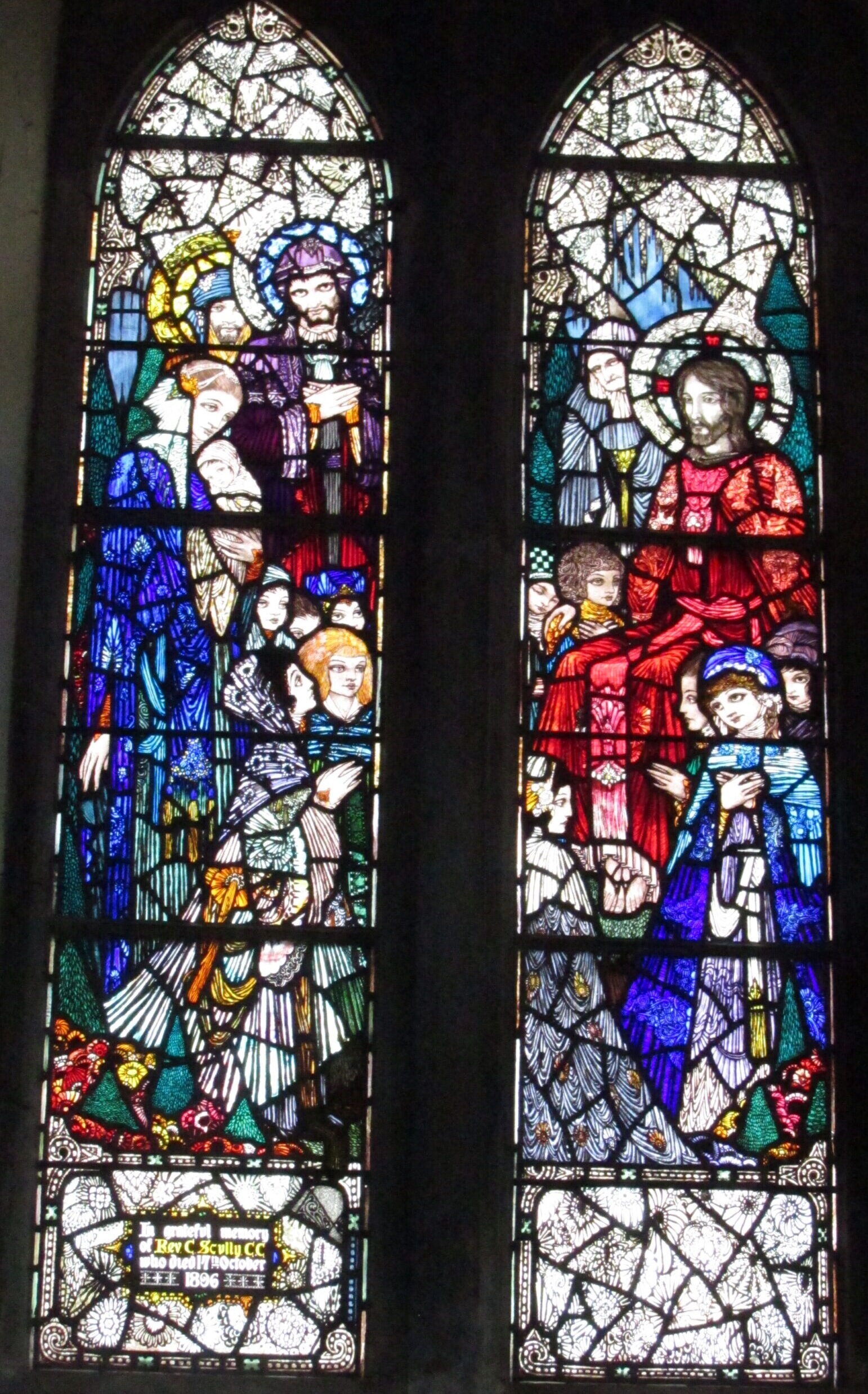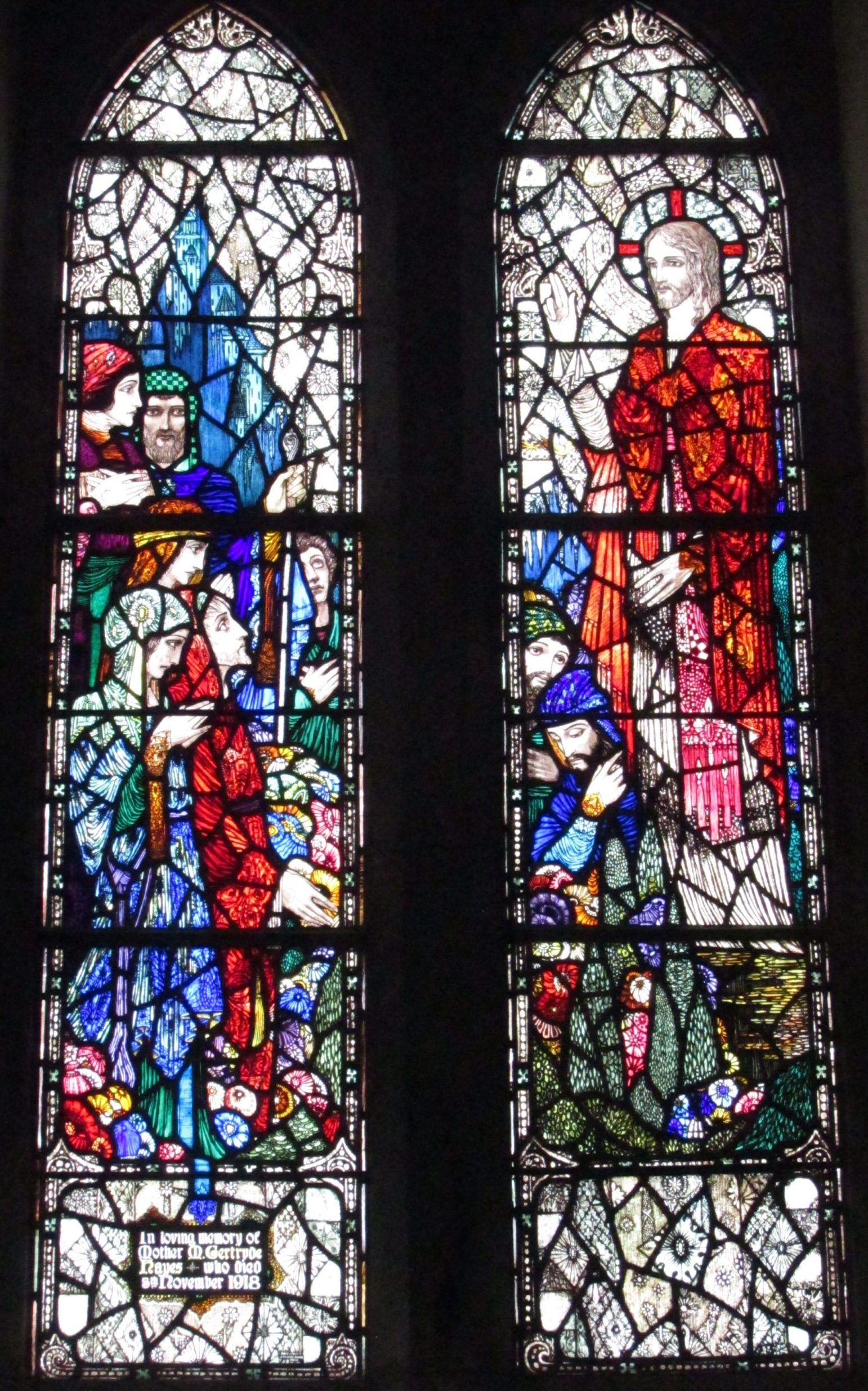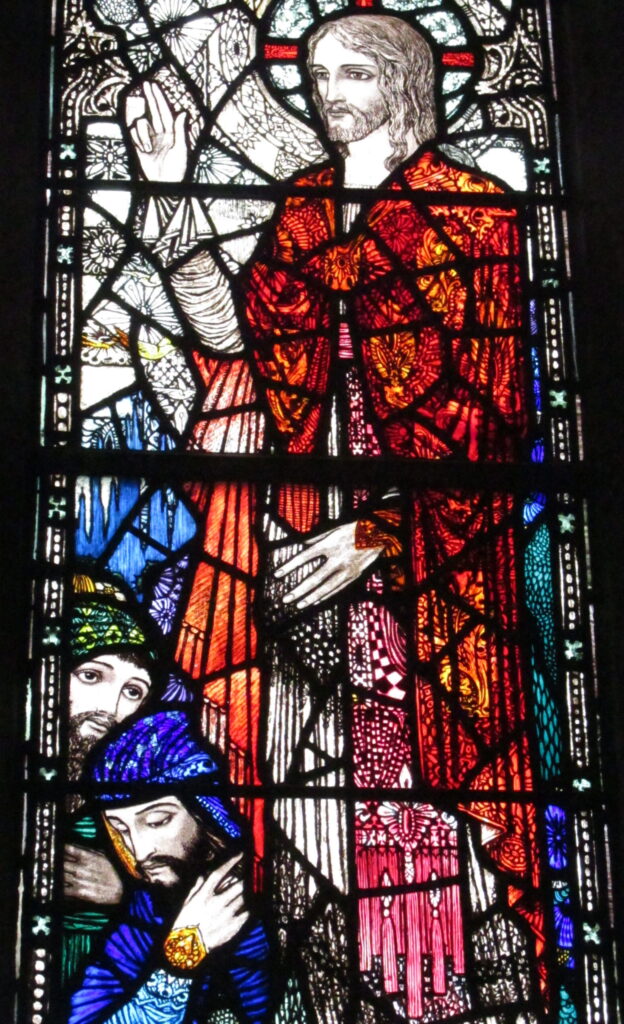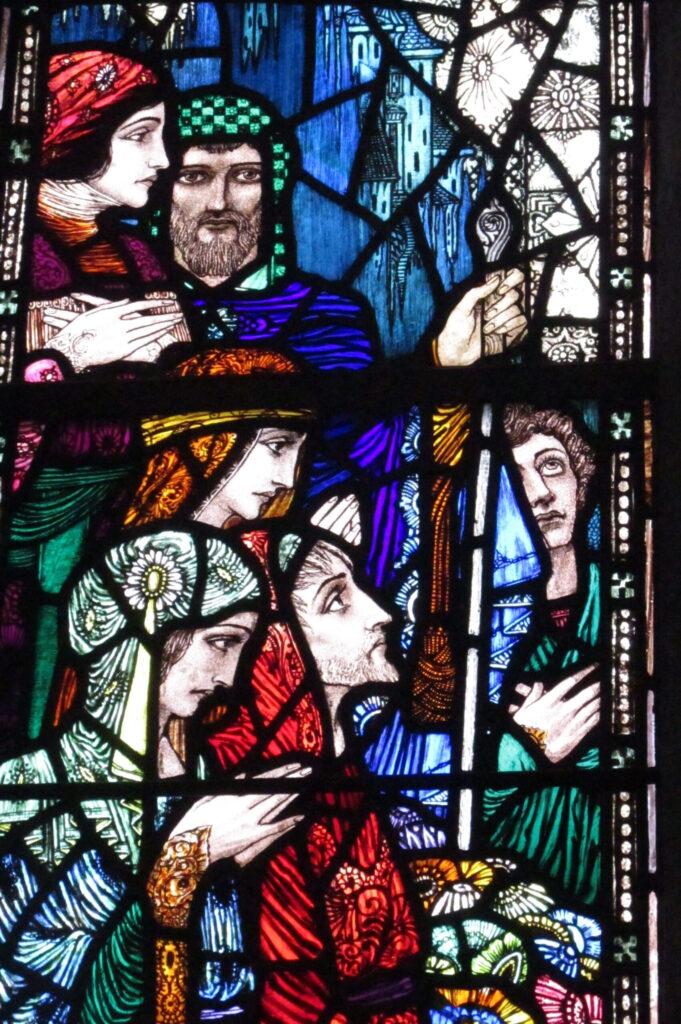 Although there is other artwork in the convent, the pieces that struck me the most were a series of recreations of biblical scenes set in Ireland with Irish figures. Here is one of the more interesting examples.