Just 3 kilometers on from the Gallarus Oratory is Kilmalkedar. This Early Christian and later Medieval site is spread over a large area of around 10 acres. Although the history of this site is associated with St. Brendan, it is thought to have been founded by St. Maolcethair, a local saint. At the centre of this area are the remains of the 12th century Hiberno-Romanesque Church. It consists of a Nave and Chancel with the chancel being a later addition. It was one of a number of stone-roofed churches in Ireland.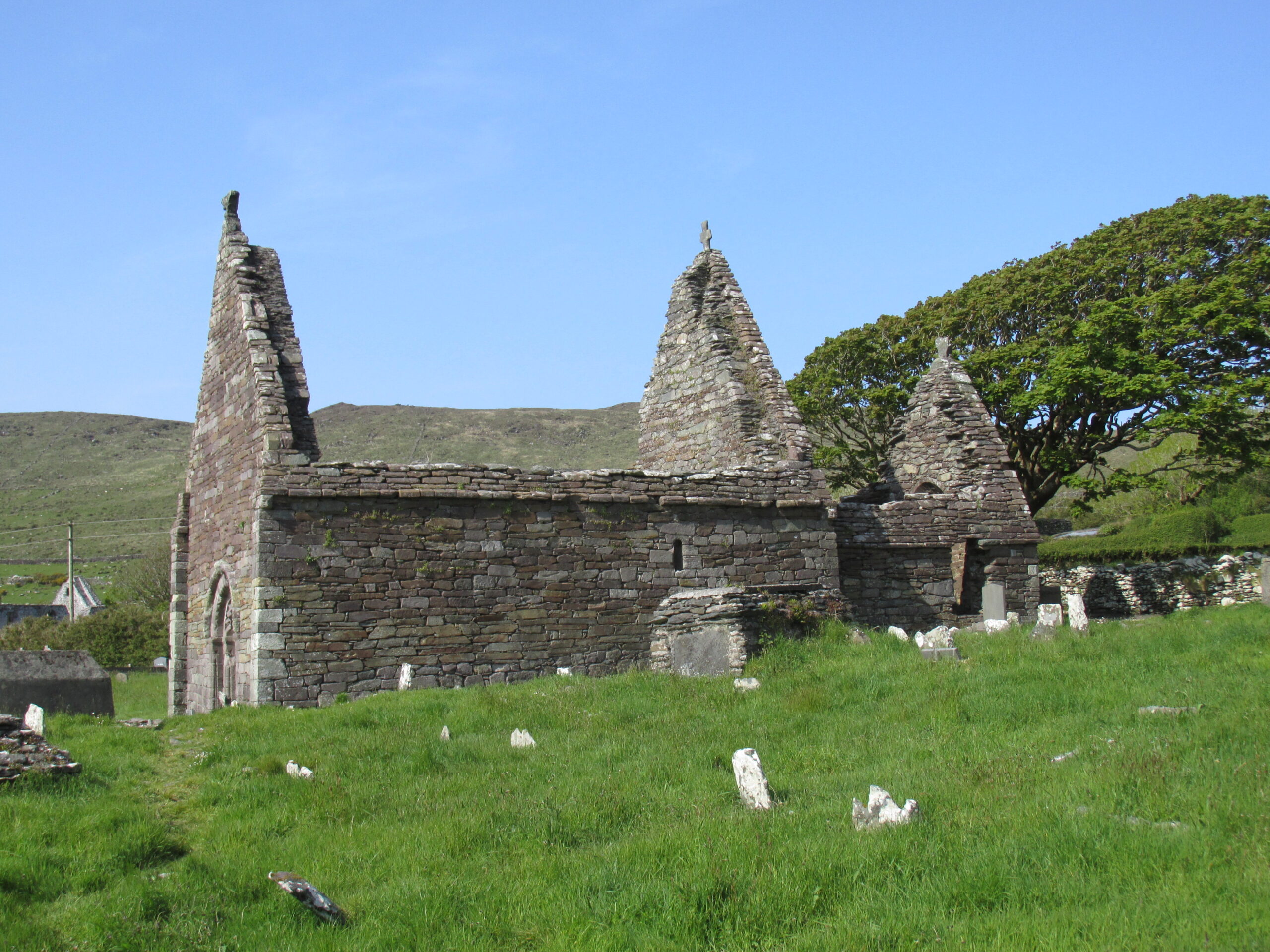 Access to the church is through a gorgeous inclined romanesque doorway. It has three orders and a round head with a projecting hood made from red and green stone.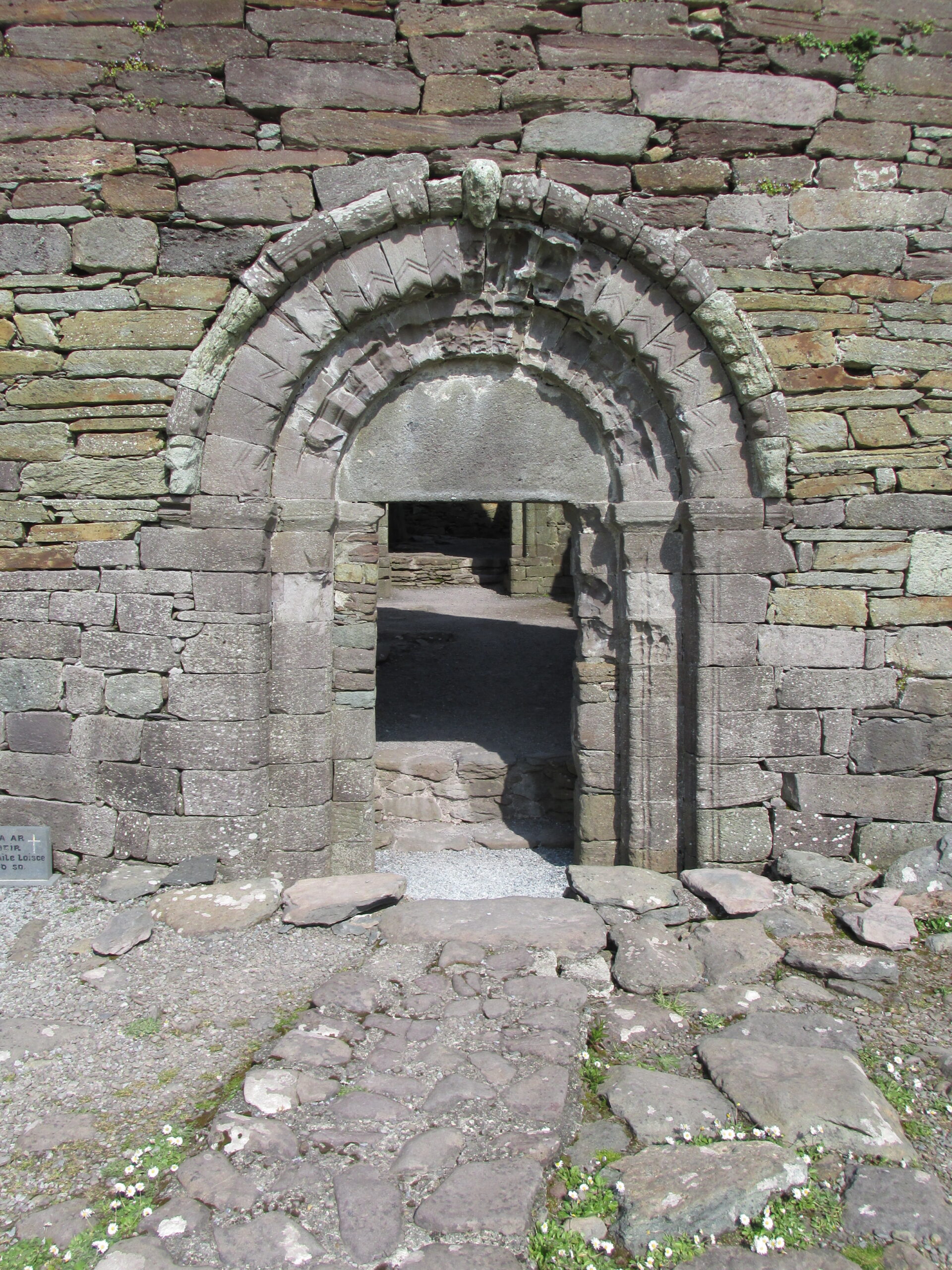 The green keystone, seen in the image below, is a carved head.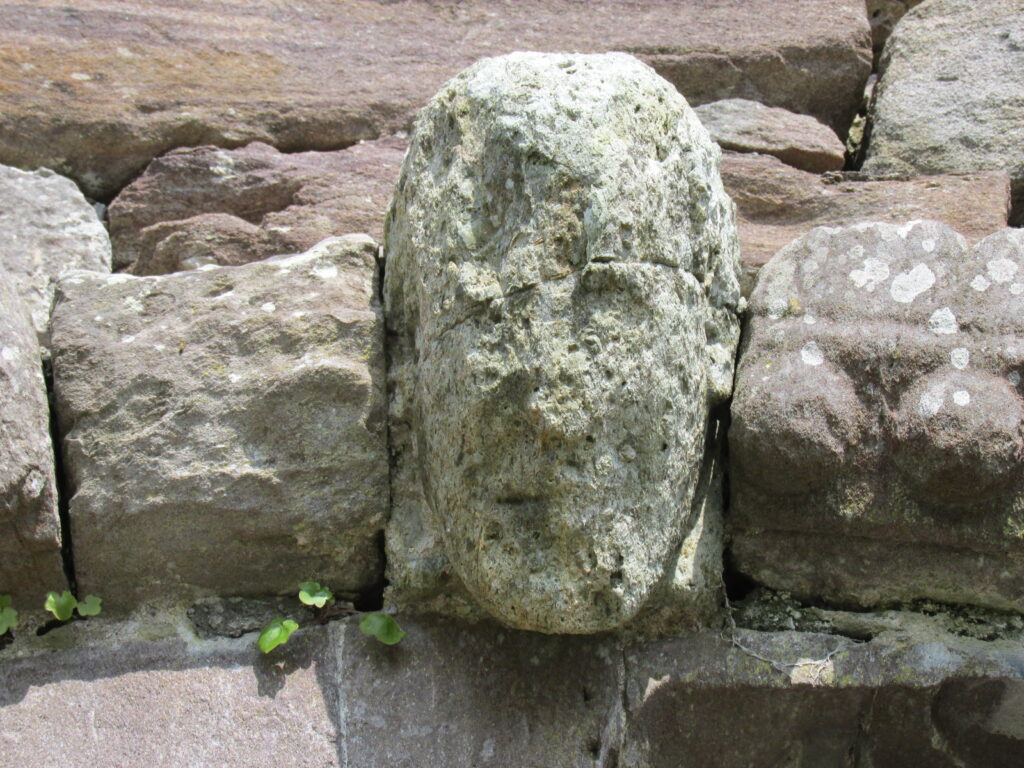 Inside the church, one finds blind arcades, a beautifully decorated chancel arch and other wonderful details.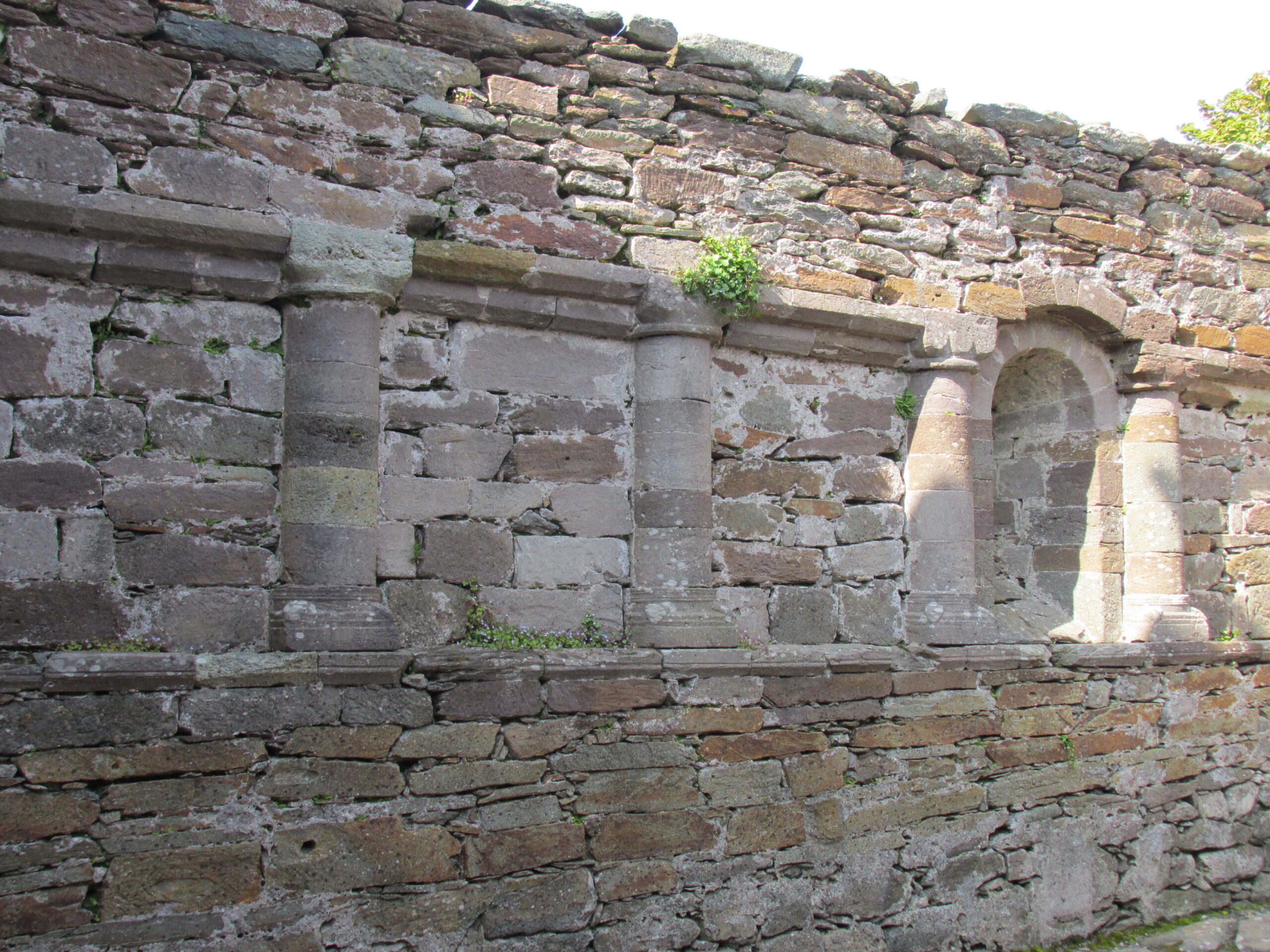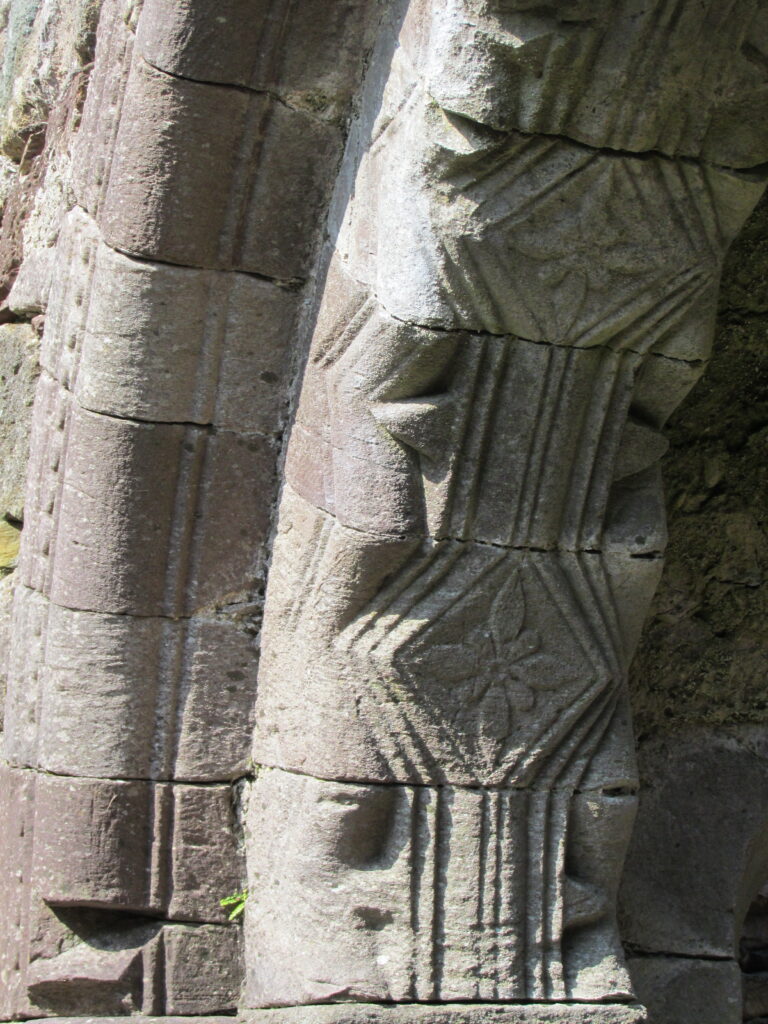 The church is surrounded by a densely populated graveyard, with the oldest medieval tombs in front of the church.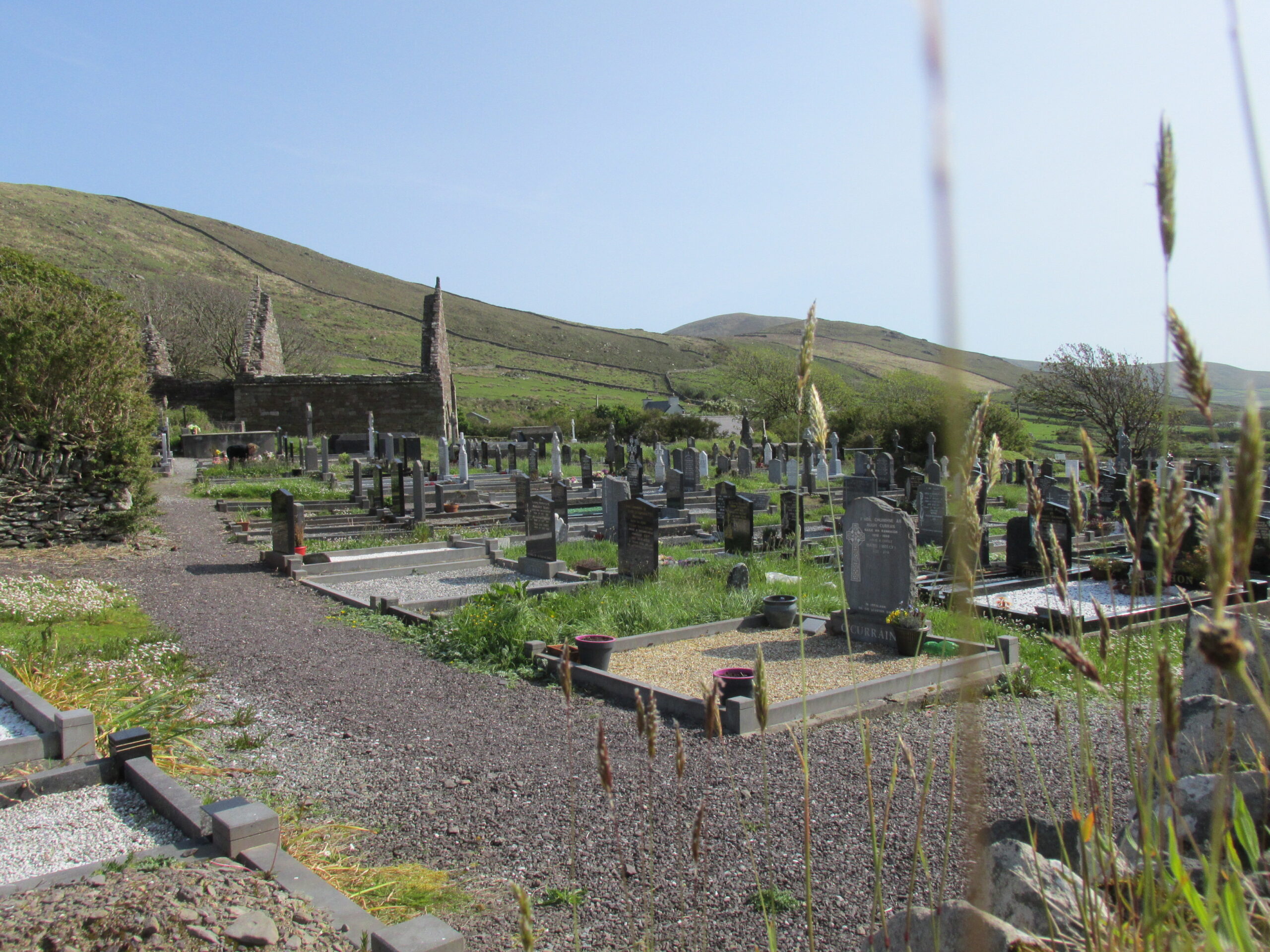 Among the antiquities found on this site are the Alphabet Stone, a holed ogham stone, a sun dial, a large stone cross, two Holy Wells, two Bullaun stones, St Brendans Oratory and numerous cross slabs.