After a traditional Irish breakfast at a local pub in Limerick, I headed west to the town of Ardfert, near Tralee on the southwest coast. This was the first of several sites I visited that were run by the The Office of Public Works Heritage Services whose team of dedicated experts look after Ireland's historic buildings, landscapes and collections and make them available to over 8 million visitors each year. The site includes the cathedral, which dates from the 12th – 17th centuries, and two 15th century churches. Only the cathedral was open to visitors. The late-Gothic style south transept, which was constructed in the 15th century and linked to the cathedral by a pair of pointed arches, has been restored and now houses the visitor centre and exhibition.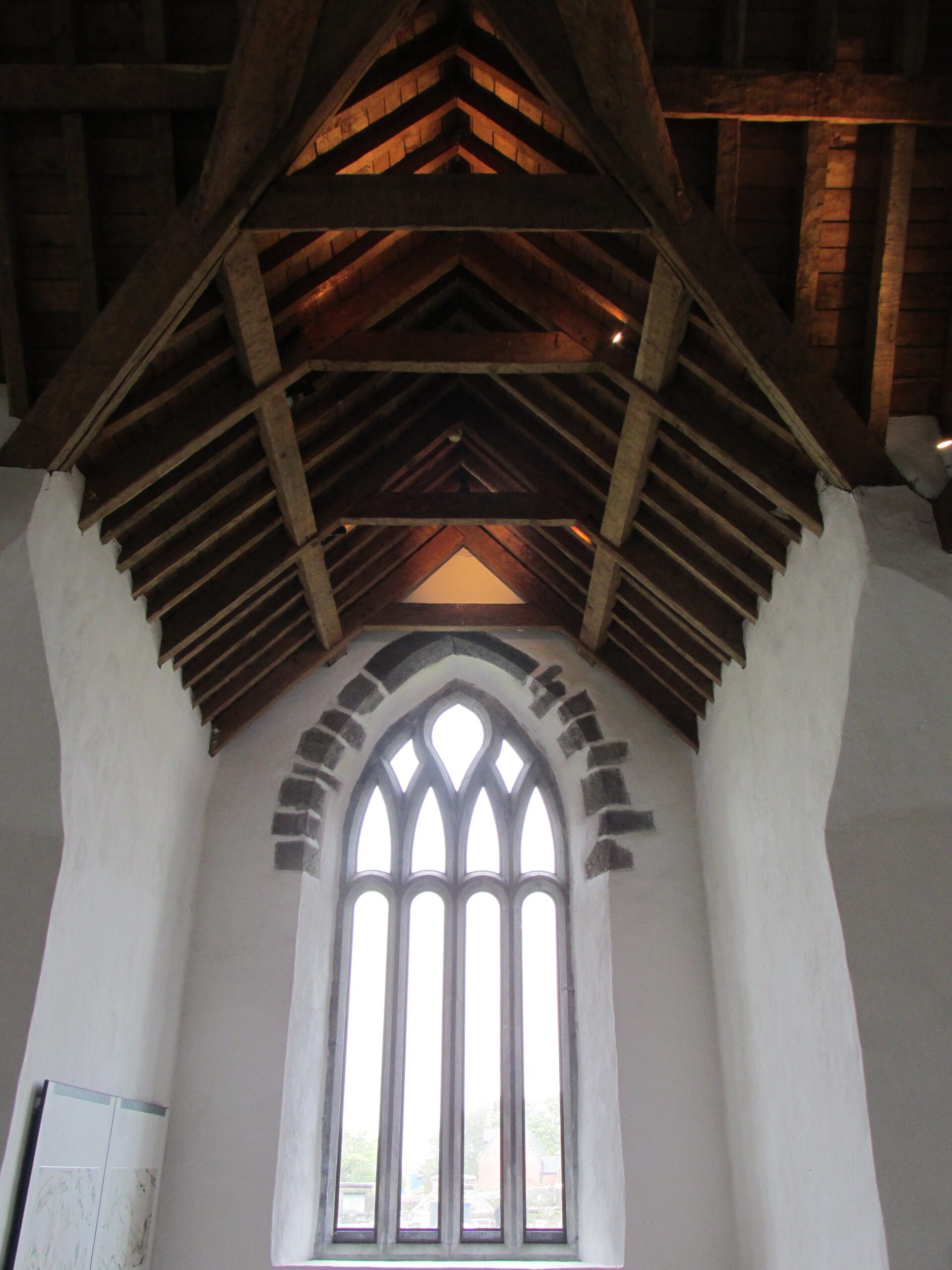 The other major project undertaken in the 15th century was the construction of the battlements on the cathedral. The function of battlements in war is to protect the defenders by giving them something to hide behind, from which they can pop out to launch their own missiles. One might assume that these were merely decorative rather than functional, as they are fairly typical of late medieval English church architecture. However, when you read the history of this site and learn that it was burned and plundered in 1152 and 1180, you might conclude that they were there to at least suggest that the cathedral was fortified against attack.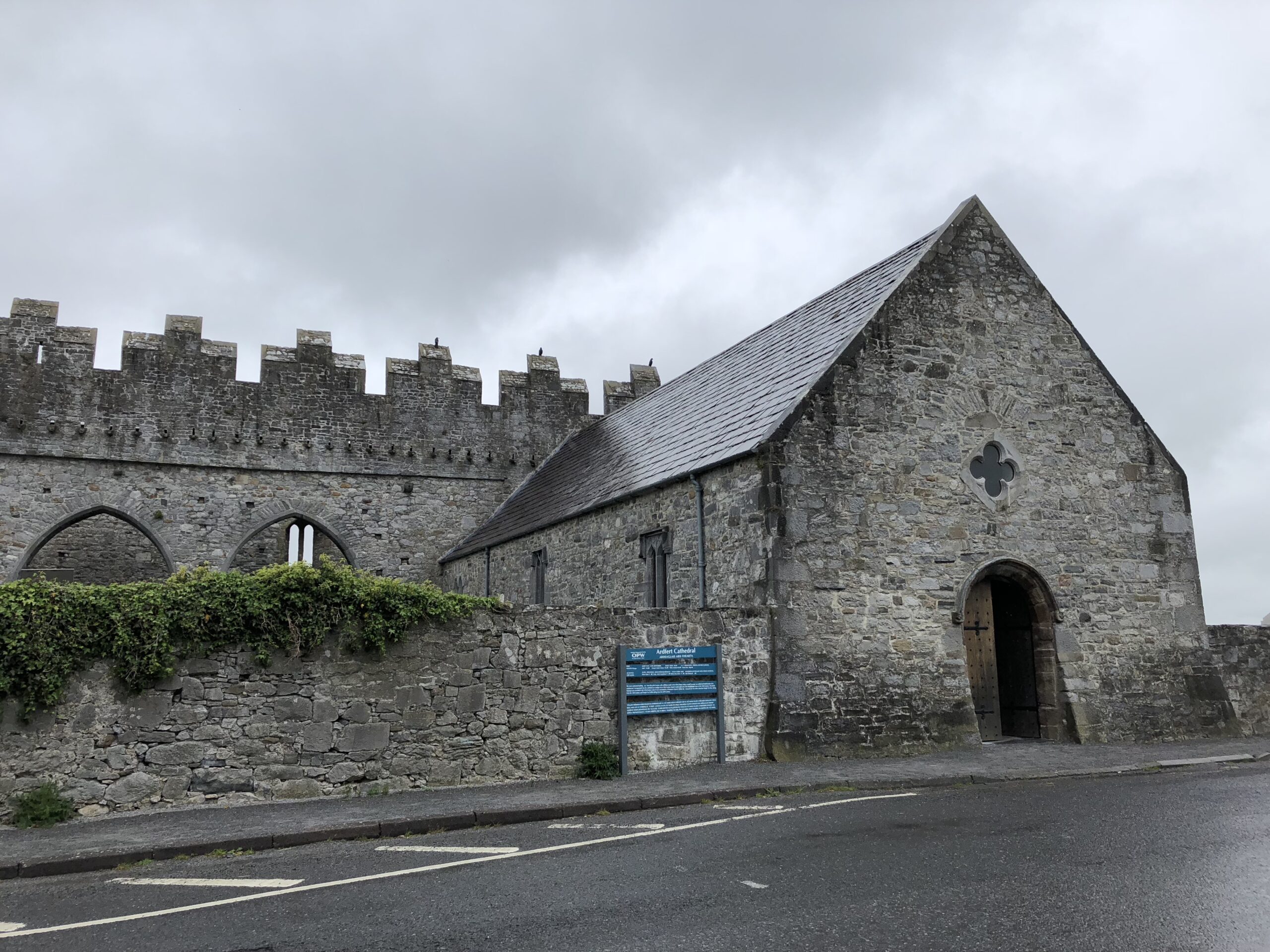 With fewer financial resources and less settled conditions, Irish architects had to simplify the designs of the cathedrals being built in Great Britain. The emphasis on the vertical, as in the three lancet windows of the east end that take up almost the entire gable wall, and the adoption of wide splays for inner embrasures were both notable traditions of the Irish Traditional style, especially in the west. Ardfert Cathedral is a wonderful example of this style. The center window on the east wall is the tallest of such windows surviving in Ireland.